Headteacher Advocates
Clare Flintoff, Debs Shipp, Philip Palmer, Gemma Andrews, Julia Humphrey and Rory Michael all model and communicate effective leadership of Teaching for Mastery within their own schools and trusts. They are available to work alongside primary school leaders across the Hub region.
Clare Flintoff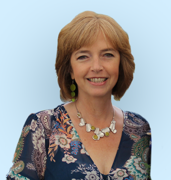 Clare Flintoff is Chief Executive Officer at ASSET, an education trust based in Suffolk. Formerly headteacher at St Helen's Primary in Ipswich, she has led ASSET since its formation in 2015 and grown the trust from 3 to 14 schools in 5 years. Her first headship, in west Suffolk, was followed by two years working as a Local Authority Adviser and School Improvement Partner in north Suffolk. Clare sits on the strategic board for Suffolk and Norfolk SCITT and the Angles Maths Hub. Her particular interests include developing school to school support, building on strengths, empowering staff, focusing on classroom practice and developing staff at all levels. She has supported maths leaders to undertake MaST training, and has prioritised the development of teaching for mastery across the trust. In 2018 she visited Singapore as part of the British Council/DfE 'Building Educational Bridges' programme and contributed to a final report presented to the Schools Minister on key factors that influence success in the teaching of mathematics in both England and Singapore with a particular focus on principles and recommendations that could be applied to benefit and impact our English system. At ASSET she has enabled four maths teachers to visit Singapore and supports a maths development group to disseminate learning across the trust. All schools in the trust are engaged with the Angles Maths Hub and involved in work groups at different stages.from Mastery Readiness to Embedding Mastery. The trust has a group of Mastery Specialists working within the Hub as well as other Work Group Leads and SLEs.
Clare leads ASSET with purpose and integrity in the trust's mission to tackle social injustice and inequality in education, giving every child the opportunity to be successful and fulfilled in their lives and always guided by the trust's values of excellence, engagement, empowerment and equity.

Debs Shipp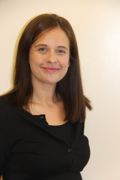 Debs is the headteacher of Moulton CEVC Primary School, where she has been since 2011, firstly as teacher and maths lead, and now as headteacher and maths lead. Debs enjoys leading maths, and loves being the maths champion in the school.
Debs began her teaching career in Leicestershire in 2004, upon completion of a maths and music degree, and a PGCE. She quickly realised that she wanted to lead maths, and has been doing it ever since, in Cambridgeshire, and now Suffolk. Debs' roles as an SLE and SSIF project lead have enabled her to work alongside and appreciate different settings – she has supported many schools, and has enjoyed working with teachers, TAs and leaders to implement sustainable improvements.
Debs loves all maths, but has a penchant for fractions, decimals & percentages and developing consistency across EYFS to Y6. She loves to see concrete resources 'work their magic', enabling children to understand mathematical structures and concepts. Debs gets into the classroom as often as possible, armed with lots of resources! She enjoys modelling, coaching and team-teaching as tools to move maths forward.
Debs joined Angles Maths Hub strategic board approximately 3 years ago, and has enjoyed learning about how Suffolk and Norfolk's maths journey fits into the national picture. She loves being in a room full of maths enthusiasts who are passionate about developing the teaching and learning in maths across all phases. Debs feels her role as Headteacher Advocate with Angles is a super opportunity to work with school leaders across Norfolk – let's get all children enjoying and talking about maths!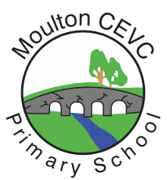 Philip Palmer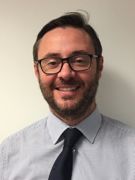 Phil is co-headteacher of The Oaks Primary School in Ipswich, along with Director of School Improvement and Deputy CEO of ASSET Education, a MAT consisting of 14 primary schools across Suffolk.
The Oaks is a two-form entry primary school set on a large council estate in a relatively deprived area of Ipswich. Phil joined the school in 2007, having enjoyed a successful secondment as a primary advisor for mathematics within the Suffolk Local Authority advisory service. He was initially appointed as phase leader for upper key stage 2 and subject leader for maths, before gradually taking on more responsibility in the school and being appointed co-headteacher in 2014. The school was one of the founding members of ASSET in 2015 and was judged to be outstanding in September 2018.
Phil believes in raising standards in schools through teamwork, distributed leadership and building on existing strengths. He is no longer the subject leader for maths at The Oaks, but works closely alongside key members of staff in the school to develop their skills and leadership. The school is currently taking part in the Mastery Development programme.
Phil has particular interests in tackling educational disadvantage wherever it occurs and is an accredited pupil premium reviewer.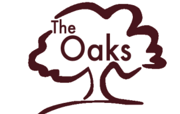 Gemma Andrews
Gemma Andrews has been Headteacher of Castle Hill Infant and Junior Schools for 3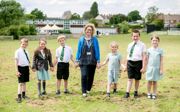 years, where she has successfully introduced Maths Mastery. Before taking up her headship she worked within the school improvement team of Academies Enterprise Trust, working alongside the curriculum teams to support teacher pedagogy. The development of the teaching of mathematics was one of the key priorities.
At Castle Hill, Gemma has supported her leaders to undertake Mastery Specialist teaching programmes and encompassed the Castle Hill Learning Knights into a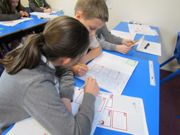 mastery flow approach to the teaching of maths. Castle Hill has two maths specialists, one of whom works within the PiXL maths team and the other runs CPD for Angles Maths Hub. In their most recent Ofsted inspection, the inspectors found that the 'children particularly like learning mathematics and solving problems'. Gemma particularly enjoys supporting staff to be the best they can be using a coaching approach.

Julia Humphrey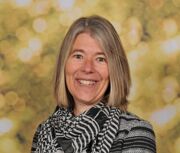 Julia Humphrey joined Cringleford CEVA Primary School as Headteacher in September 2021. Before this she was an Executive Headteacher for four years, leading three schools, all of whom were academies within Sapientia Education Trust.
Having seen the positive difference of participating in mastery training and staff development from working with the Maths Hub while an Executive Headteacher, Julia signed Cringleford CEVA Primary School up to the Angles Maths Hub soon after her appointment.
Cringleford is a two form entry primary school, with a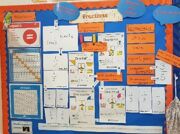 significant number of children with English as an additional language. Enabling children to develop strong mathematical knowledge through considered, explained and modelled vocabulary is an area she is keen to prioritise.
Julia enjoys every opportunity to encourage leaders and teachers on their journey towards improvement and so, when asked, she was keen to be an advocate. Julia hopes to be inspired through collaboration with other schools, knowing that this will be a source of support for Cringleford too.